← Back to the pack!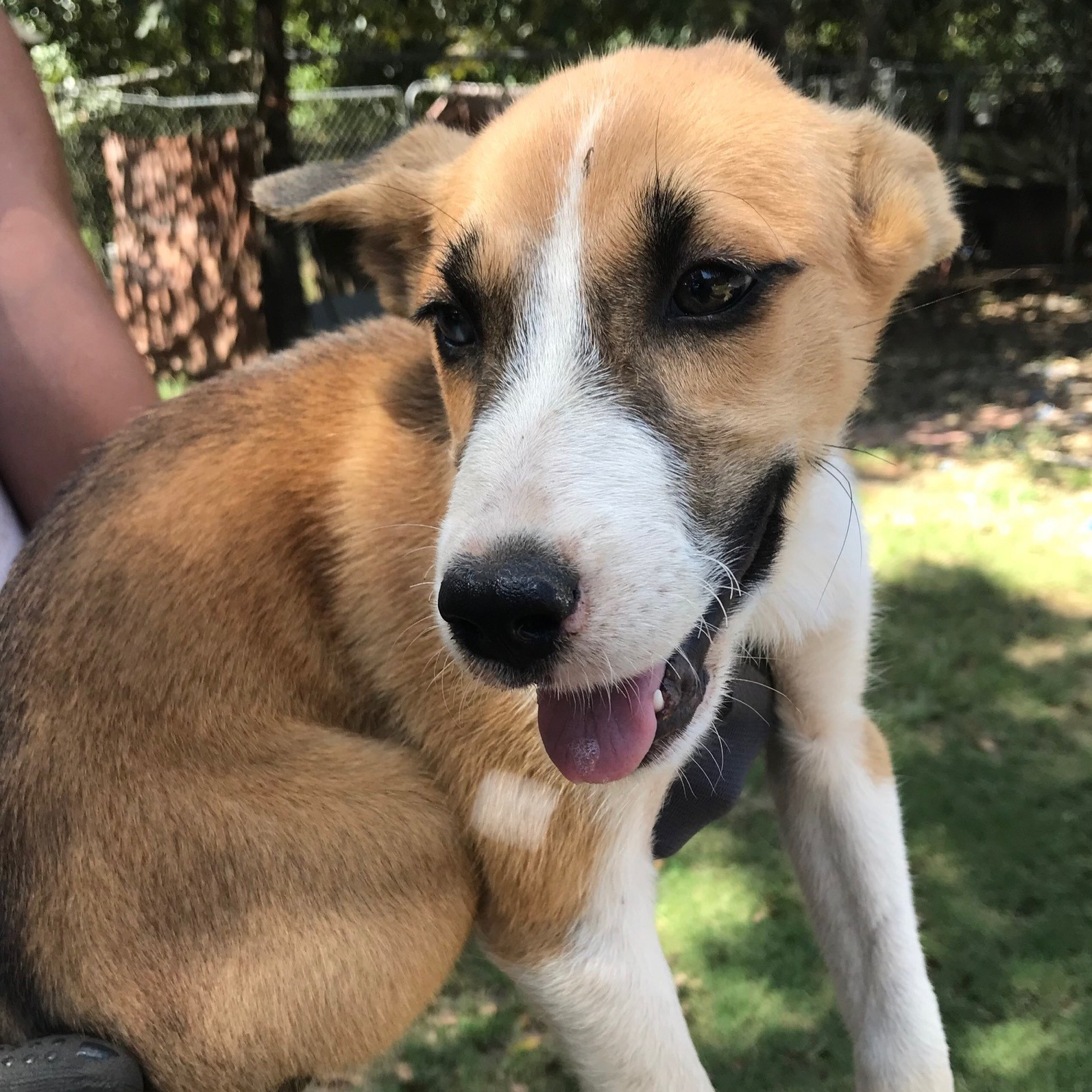 Val (Applications Closed / Preapproved Adopter)
Shepherd & Husky Mix
Baby
"Val- comes from Latin, where it has the meaning 'worth; health; strength'" Val is a 10 to 11 week old, female, Shepard, Husky mix. She will be 13-14 weeks old by the end of September. Val is the biggest of the three, but such a love bug. She has puppy energy and enjoys playing around with her siblings. Val is part of the playful bunch and is looking for a family that will keep her entertained. Val and her 2 siblings are Shepard/Husky mix puppies that were found on a GA back road. STARS received a call from a woman earlier in the month stating that three puppies were left in a crate on the side of the road. The crate was left open and the puppies were endangered wandering all over the road. The woman was able to corral all three puppies, safely and waited until STARS arrived. These happy and healthy siblings are now on the hunt for their forever families. Click on www.starsrescue.org to complete an application to be pre-approved to adopt this pup. As you can imagine, we get a lot of interest in our rescues and kindly ask that you are patient with us while we review applications as it may take a few days.We will contact you regarding your application, during which you can ask more questions about this specific pup. If pre-approved we will coordinate a date for meet and greet. Our adoption fee is $500. This includes spay/neuter, microchipping, deworming, and all age-appropriate vaccinations.
Adopt me!