← Back to the pack!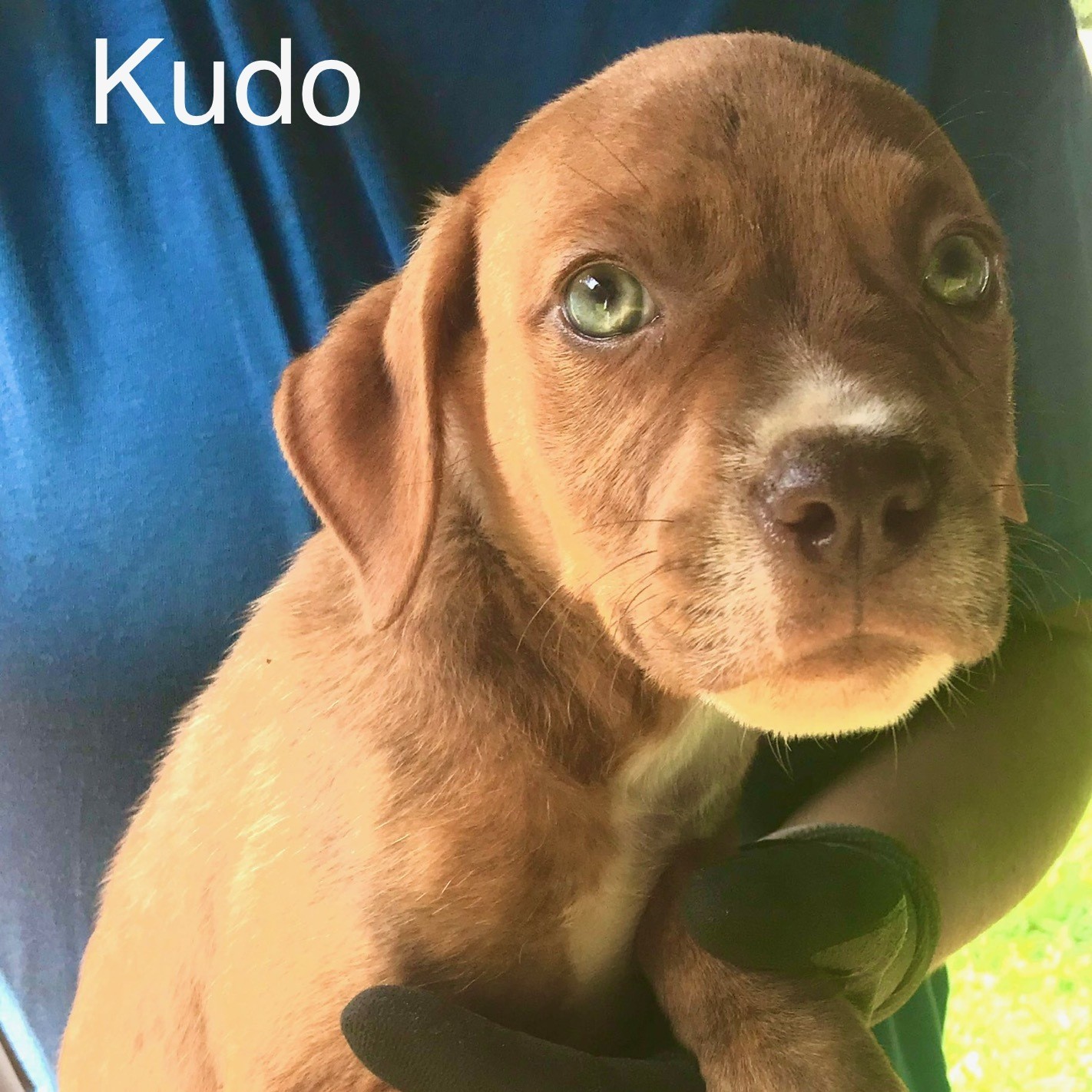 Kudo (Applications Closed / Preapproved Adopter)
Labrador Retriever Mix
Baby
Kudo(s) is a noun that means "praise, honor, or acclaim" and that's exactly what he's looking for from his new forever family. Kudo is a male, labrador mix puppy who will be about 12 weeks old at our adoption event. He is searching for a forever family that will teach him lots of tricks where he is sure to earn your praise. Kudo is very social and likes to be around his siblings and humans. He enjoys cuddling on the couch but is also inquisitive and adventurous. Will you be the family that gives kudos to Kudo? Kudo and his 6 siblings were surrendered by their previous owner who struggled with hoarding tendencies and did not have room for them any longer. These 7 cuties were only 6-7 weeks old, barely eating puppy chow, when they were put outside in a crate where they became covered in fleas. A fellow agency was able to help rescue these loves, bathe them, and transport them to STARS where they were treated for fleas and nursed back to health. These pups are now in search of their furever home where they can learn, grow, and shower their family with affection. Click on www.starsrescue.org to complete an application to be pre-approved to adopt this pup. As you can imagine, we get a lot of interest in our rescues and kindly ask that you are patient with us while we review applications as it may take a few days.We will contact you regarding your application, during which you can ask more questions about this specific pup. If pre-approved we will coordinate a date for meet and greet. Our adoption fee is $500. This includes spay/neuter, microchipping, deworming, and all age-appropriate vaccinations.
Adopt me!